What's new in Reason 12
Sweetwater knows that nailing the right sound quickly is vital to your creative process. At the heart of Reason is a virtual studio rack where you craft the sounds your music needs, starting from scratch or from Reason's massive, multi-gigabyte sound library. From synthetic and electronic to acoustic and organic, Reason has you covered; while its integrated, interactive browser helps you quickly find and audition the perfect sounds for any genre. Synthesizers, instruments, effects — as many as you need. Brimming with more than 29,000 meticulously sculpted synths, samples, drum kits, loops, and effects, Reason's onboard sound bank is renowned for putting everything you need to craft your music right at your fingertips. Now, Reason 12 ups the ante with a bevy of new features to incite inspiration and ignite your creativity.
Reason is now high-resolution
Reason's new high-res look is obvious right after you launch it. For longtime Reason users, it's quite dramatic — to the extent that all your favorite instruments, effects, utilities, and third-party Rack Extensions will look as if you're seeing them for the very first time. Whether you work on a laptop or with multiple large monitors, being able to freely arrange your screen workspace is key to optimizing your workflow. Reason 12 scales automatically according to your monitor's resolution and pixel density, but you can also zoom and resize the Reason window to suit your requirements for each and every project.
Improved browser
Reason's browser has been updated over the years, making it easier to find the sounds you're looking for. Now, for Reason 12, the browser is fully interactive and provides instant search results as you type. Search results are categorized, indicating devices, presets, samples, folders, and more. And now you can search the current folder you're in or all locations at once. Simply arrow down the list to audition sounds. With Reason 12, finding sounds is a seamless operation that doesn't interrupt your creative flow.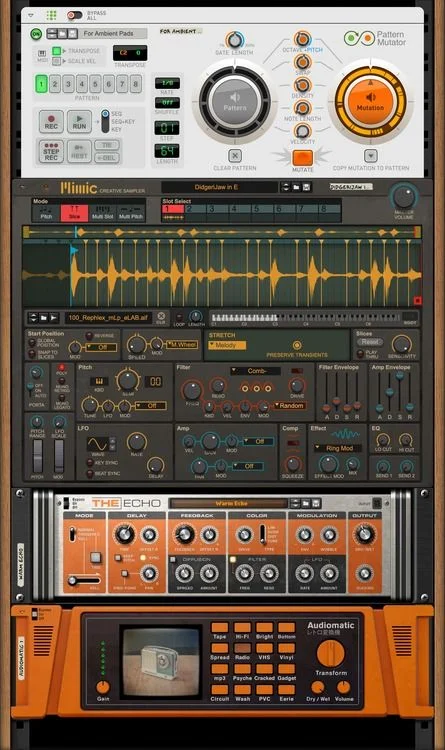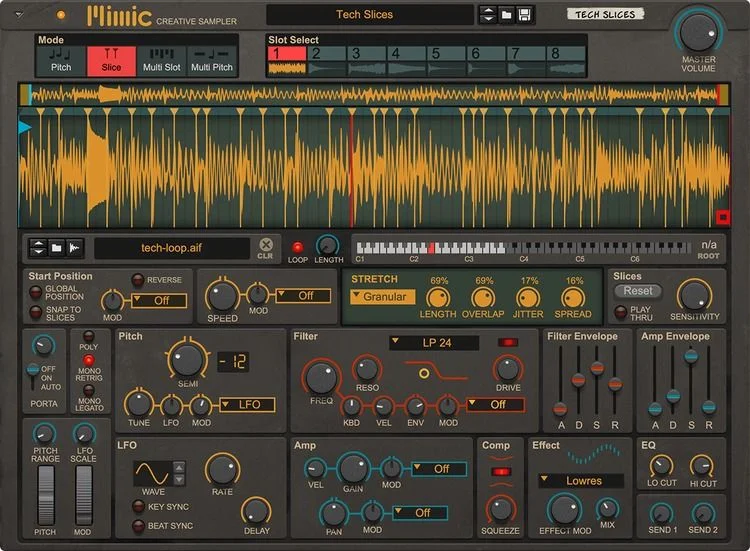 Mimic Creative Sampler
Combining the most advanced audio technologies from Reason Studios' legacy of cutting-edge DSP and sample slicing, Mimic Creative Sampler reimagines audio samples in a novel, highly musical fashion. Equipped with automatic transient slice detection that effortlessly chops up samples into discrete notes or drumbeats, Mimic leverages Reason's acclaimed pitch and stretch algorithms for effortless, high-fidelity pitch shifting and time stretching of samples; it also offers exciting new granular synthesis and tape mode options. Armed with filters and effects geared specifically for adding color, character, and grit to your samples, Mimic is a new premium instrument that joins Reason's other highly capable samplers in the Rack to expand your production power in new and exciting ways.
A brand-new Combinator
Hardcore Reason fans simply couldn't live without the Combinator, a mainstay of the Reason Rack for many years. To call it a "utility device" would be an injustice: it's an indispensable creative tool that allows for powerful sound design by letting you easily combine instruments, effects, and modular devices any way you see fit. Now, by popular demand, it's been totally supercharged for Reason 12 with a host of new user-requested features that includes additional CV inputs, an enhanced control set, streamlined programming with customized macro controls, and an arsenal of expertly sound-designed patches that take full advantage of the Combinator's upgraded capabilities. The new Combinator also features a new editor that lets you create front-panel designs with your own personalized layout of faders, knobs, buttons, and graphics. And for the first time, you can nest other Combinators inside a Combinator, which opens up delightful new worlds of sonic mayhem. This advanced, unique, powerful, and inspiring device is yet one more reason to love Reason!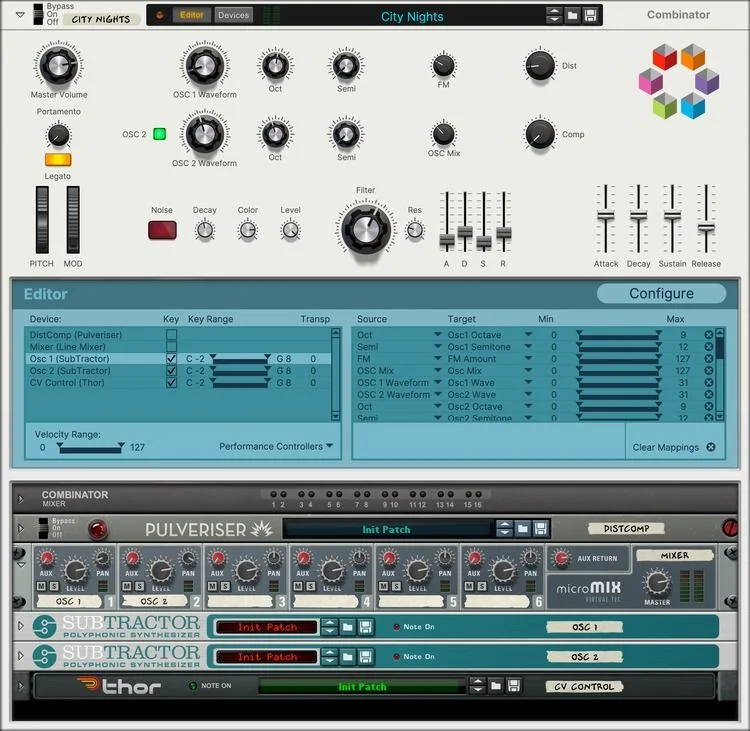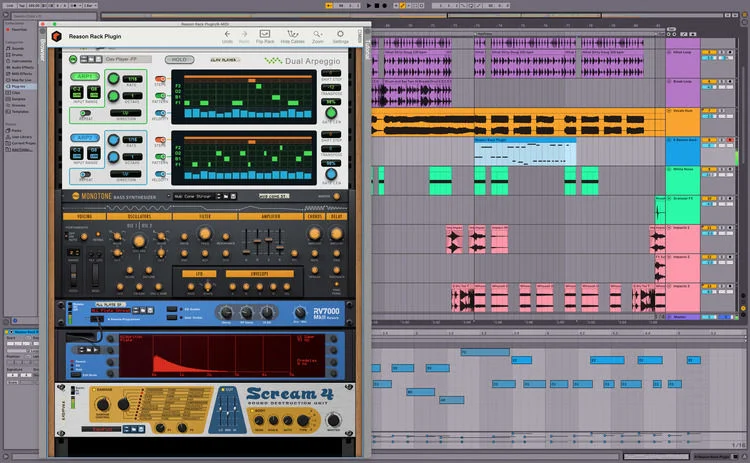 Reason is a plug-in
Nothing captures the playful spirit of music making and sound sculpting more than the Reason Rack. And you can use it as a plug-in with your favorite DAW or produce music directly in Reason standalone. With the Reason Rack Plug-in, you can make music with all of Reason's cherished instruments, effects, and sounds in whatever DAW you choose. Used like this, Reason is a gargantuan expansion to your studio setup with its synthesizers, drum machines, samplers, MIDI effects, sampled instruments, and creative effects. With the Reason Rack Plug-in, you deploy the instruments and effects just like you do in Reason. You can combine or stack them and add Reason's Player MIDI FX devices. Want more options? You can also expand the Reason Rack Plug-in with exclusive Rack Extension plug-ins to create the ultimate studio rack of your dreams!
Reason is a DAW
When used standalone, Reason is a powerful virtual studio for fast and creative music production. Reason's open architecture and anything-goes cabling philosophy have won over legions of fiercely loyal devotees worldwide. Unique among DAWs, Reason's logical workflow and gorgeous, highly responsive graphical interface emulate a real recording studio (complete with racks full of insanely great gear). It's intuitive whether you're an experienced engineer or just getting into music production. With easy, comprehensive sequencing and effortless audio recording on unlimited tracks, you can create beats; build your Reason Rack with VST plug-ins, Rack Extensions, and amazing built-in instruments, FX, and utilities; and mix down on Reason's legendary modeled large-format console.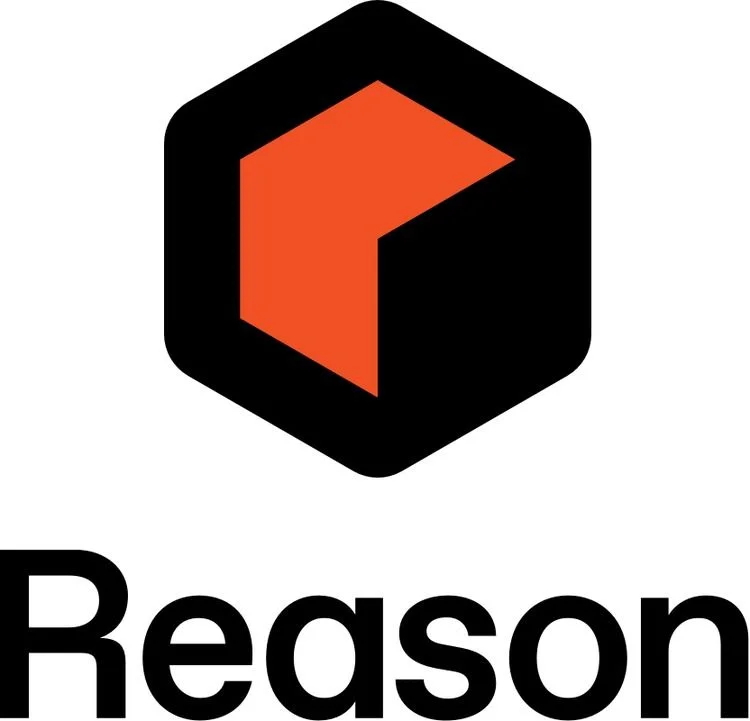 Push the envelope
With Reason, you're free to push the musical envelope, unencumbered by the constraints of conventional production methodologies. For instance, Reason has a unique way of handling tempo, key, and pitch. Record first and find the right tempo later with Reason's always-on, real-time, project-wide time stretch. Want to audition how your song sounds in a different a key? Keep the tempo and transpose the audio. Tweak your vocal performances to perfection with Pitch Edit. With Reason, it's easy to rework, re-sample, or reshape your recordings into something completely new.
Drag and drop, or patch from scratch
In Reason, you don't have to patch anything if you don't want to. Simply drag and drop instruments onto tracks, and effects devices onto instruments, and Reason automatically makes the connections — just like any other DAW. But when you're ready to roll up your sleeves and throw some patches, hit the Tab key to flip Reason's rack around, and you're in modular heaven with unlimited sonic possibilities at your disposal. Exhaustive patch points on the back of every instrument and effect rack unit give you cart blanche to explore the world of open-ended signal routing, where you create your own signal path by cabling devices together using audio jacks and modular control-voltage cables to modulate signals from device to device. What you can create is only limited by your imagination!
Reason: there's nothing else like it
Experiment and have fun as you patch audio and control voltages freely between devices in the rack to build truly monstrous sounds. Use samples in Europa's Spectral Filter to generate sample-based filter curves — or draw your own. Process a guitar through Thor's LFOs, envelopes, and step sequencer. Drop a sample into Grain and marvel at the endless sonic mutations you can create with its available playback algorithms, modulation, routing, and effects. Patch a vocal through Radical Piano's audio input to enhance it with shimmering grand piano string and body resonance. Try that with any other DAW! You get the idea. Simply put, there is no other DAW like Reason.
Instruments included with Reason 12:
NEW Mimic Creative Sampler
Europa Shapeshifting Synthesizer
Grain Sample Manipulator
Klang Tuned Percussion Instrument
Pangea World Instruments
Humana Vocal Ensemble Instrument
Radical Piano — advanced acoustic piano
Monotone Bass Synthesizer
Rytmik Drum Machine
Kong Drum Designer
Thor Polysonic Synthesizer
NN19 sampler
NN-XT advanced sampler
Malström graintable synthesizer
Dr. Octo Rex loop player
Redrum pattern-based drum machine
Subtractor analog subtractive synthesizer
ID-8 songwriter's toolbox
Included effects:
Quartet Chorus Ensemble
Sweeper Modulation Effect
Master Bus Compressor
Channel Dynamics
Channel EQ
RV7000 MkII advanced convolution reverb
The Echo high-quality delay & tape echo
Softube Guitar amplifier with amp and cabinet modeling
Softube Bass amplifier with amp and cabinet modeling
Scream 4 Sound Destruction Unit
Alligator triple channel pattern-based gate
Pulveriser distortion, compressor and envelope follower module
Synchronous Effects Modulator
Neptune pitch corrector and voice synthesizer
Audiomatic Retro Transformer
MClass 4-band mastering EQ
MClass Dual-band stereo imager
MClass Stereo compressor with sidechain input, soft-knee mode and CV out
MClass Maximizer with look-ahead and soft clip
RV-7 digital reverb
DDL-1 digital delay line
D-11 foldback distortion
ECF-42 envelope-controlled filter
DF-101 chorus/flanger
PH-90 phaser
COMP-01 compressor
PEQ2 2-band EQ
BV512 vocoder with 4 to 512 bands and equalization
UN16 unison
Player MIDI effects and utility devices:
NEW Combinator (updated for customizable front panel designs)
Scales & Chords
Dual Arpeggio
Note Echo
RPG-8 Monophonic Arpeggiator
ReGroove Mixer real-time groove console
Matrix pattern-based sequencer
Pulsar Dual LFO
14:2 mixer w/ EQ and effects send/return
6:2 channel stereo line mixer
Spider Audio Merger & Splitter
Spider Control Voltage Merger & Splitter
MIDI Out device
Reason Studios Reason 12 DAW Software and Rack Plug-in Features:
Massive factory sound bank with more than 29,000 device patches, loops, and samples
NEW High-resolution graphics with zoomable, resizable window
NEW Improved Browser (updated for instant search results as you type)
VST plug-in support: add any instrument or effect plug-in to Reason's rack
Delay compensation makes all signal paths play in perfect, phase-locked sync
Opens songs and synth patches made in Reason Compact — the free pocket music studio for iOS
Rack Extensions lets you expand your collection of instruments and effects from Reason Studios and 3rd-party developers
Support for Ableton Link: effortlessly sync Reason and other link-enabled apps over Wi-Fi
Unlimited audio recording and instrument channels
Fully featured high-precision multitrack sequencer with Blocks mode and audio comping tools
High-quality real-time time stretch & audio transpose
Pitch Edit mode for polishing your vocal recordings
Audio slicing and audio quantizing — correct the timing of your audio recordings
Convert recorded or imported audio in the sequencer into REX loops for further sound manipulation
MIDI instrument output — control synths, samplers, and keyboards from Reason's sequencer
MIDI clock output — sync hardware to Reason
Advanced exporting — export your separate mixer channels as individual audio stems, including effects and tempo track
Live sampling on all Sampler devices
Remote mapping to external MIDI controllers and hardware control surfaces
Supports all major file formats — from wave and AIFF to MP3 and more
Real-time sample rate and bit depth conversion allows for importing any audio into Reason without issues
Multicore support and 64-bit compatibility make Reason fast and powerful on any computer
Self-contained song files make moving projects between computers and collaborators as easy as moving a single file
Advanced modeled mixing console with complete channel strip for every instrument and audio channel